Thursday 07 June, 2018 |
---
2018 New Guide: 3 Method to Unlock iPhone X
Are you using iPhone X which is locked in the operator? You must be frustrated that you can't enter to the network you want, and you are unable to use your iPhone X when traveling abroad. It actually means that you can't overcome the limitations that the network provider implies to you. How to fast solve this problem? In this article, VIP FIX will provide you with a quick solution -- how to unlock iPhone X without any iPhone X repair tools?
---


1. Hardware unlocking

Some people in the cell phone repair industry offers small unlock chips to unlock your iPhone X. In short, you will put the hardware under your SIM card in the iPhone SIM card tray. This small device will bypass the lock limit when iPhone X starts, but there are negative comments for the product. This means you will take a lot of risks by this hardware unlock method.

2. Software unlocking

This is one of the earliest ways to unlock the iPhone. Many iPhone 3G users use this effective method to unlock their iPhone. IPhone 3G has a loophole that makes it possible for iPhone users. Unfortunately, apple began to understand the technology. They cover up iPhone 4 vulnerabilities to avoid such an attempt. This means that if you want to unlock your iPhone X, this method will not work for you.

Therefore, do not trust any iPhone X unlocking service provider who claims to unlock your iPhone X using any type of software.

3. IMEI unlocking service

This may be the only way to help unlock your iPhone X correctly. What is the IMEI number?

International mobile device identifier or IMEI is a number, usually the only identification of 3GPP and IDIN phones. It is usually found to be printed on the cell compartment of the mobile phone, but it can also be displayed on the screen by dialing "x 06" on the "setup" menu on the smart phone operating system or with other system information.

You can use this kind of unlocking method to get rid of bad service and overcharge. You can use this state-of-the-art and latest technology to unlock iPhone X without any trouble. This is a safe way to unlock your iPhone X permanently and remotely. Luckily, there are many reputable companies that can get rid of all restrictions.

This IMEI unlock method changed the record of Apple database. Therefore, it redistribus the state of your iPhone X from lock to unlock. In short, your iPhone X will become the iPhone that the factory unlocks. This is the most reliable and safest way to help unlock your iPhone X. The advantage of this method is that it does not affect the warranty of your iPhone X.




Detailed steps:

1. Find the IMEI number of your iPhone X

- You can find your IMEI number by dialing *#06#
- Go to Settings > General > About
- Your iPhone X IMEI number is printed on the original box.
- If you are using an inactive iPhone X, use the little "I" button on the activation screen. Once you click this button, the IMEI number will appear on the screen.

2. From the iPhone X unlock page, insert your IMEI number and select your iPhone official carrier.

3. Click the "now unlock" button

4. Choose the preferred payment method and submit personal data.

5. Regularly update your iPhone X unlock through your email.

6. Within a few hours, you will receive a confirmation email indicating that your iPhone X has been unlocked.

7. Now you can use any SIM card you choose on your iPhone X.

Other technical support about cell phone repair skills and related tools, please contact VIP FIX Shop Team on www.vipfixphone.com
---
---
---
---
Wiser Mind On Solving iPhone Camera Fault
Have to say apple has become one of the most successful smartphone manufactures in the world, Apple has been known as its advance features. Nevertheless, no matter how smart the phone is, it is inevitable for them to happen some fault. Recently, we have heard many users complain about iPhone camera not working black screen, it has been observed that instead of providing the rear or the front view, the phenomenon shows a black screen and can't work normally. Maybe most of us will choose to reboot it, sometimes the fault can be fixed, but if not, what should you do? Here our VIP FIX team will introduce some free way to fix this fault.
---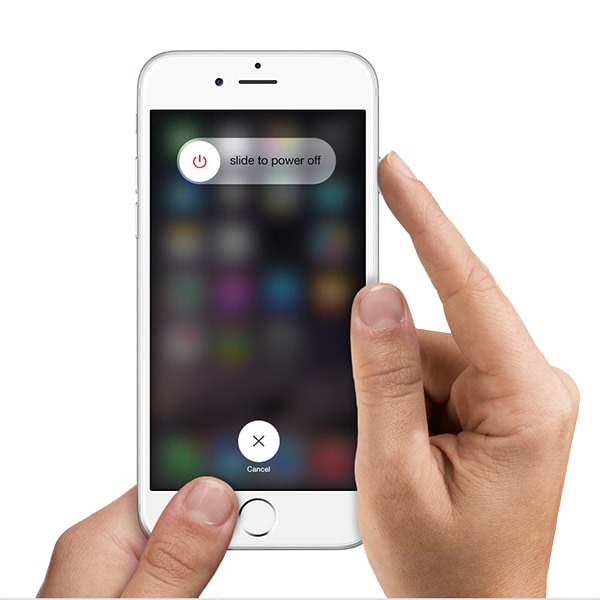 If you are getting iPhone camera black screen and read this article by chance, then stop your steps, simple following our article to know how to repair this fault, DIY it by yourself.
1 Close iPhone camera app
Usually, the first way will be the easiest and most efficient way. If your device happens this fault, you just need to fix it by closing the camera app forcefully, universal way for iOS and Android. Then get the preview of the apps by double tapping the phone home button, wait for a while and restart it again.
2 Switch iPhone camera front or rear
This simple trick can resolve the iPhone camera black issue without any adverse effect. Most of the times, it has been observed the rear camera of the iPhone doesn't function. If the rear iPhone 7 camera black screen occurs, then simply switch to the front camera by tapping on the camera icon. The same can also be done if the front camera of the device is not working. After switching back, chances are that you would be able to resolve this situation.
3 Switch off the voiceover feature
It is the latest way, we drew the conclusion from our customers, they noticed the iPhone camera not working black screen when the voiceover feature is on, we hava a discussion with our clients once in a while and we will update the latest phone repair tools to them.
Obviously, it is only suitable for iPhone, to resolve this, just go to your phone's Settings > General > Accessibility and turn off the feature of voiceover, wait for a while and launch the camera app again.
4 Restart your device
This is the most common way to fix the iPhone camera black issue, through resetting the current power cycle on your deivce, you can resolve most of the problems related to it, not only camera faults, but also the headphone and the battery fault, even while apple logo phenomenon.
5 Update your device
If you can ensure the fault was caused by the old iOS version, it is fortunatelly for you to fix it by updating. unlock your device and go to its setting, find the software update button, tap on the update and download button to upgrade the latest device.
Tips: don't forget your iCloud password, or you will have no rights to operate it, sametime, you will also have no way to restore data. If you want to fix this iCloud fault, try the latest Pro 3000S.
6 Reset your device
Actullay, resetting is not a wise choice, but if you have tried all the above-mentioned way, you may have to try it. Before resetting your device, we advise you had better backup your data, by iTunes or your PC.
All the above-mentioned is hardware solutions, if they can't work, maybe there happens some fault inside of the phone. According to our ever experience, the fault was great possibility caused by the camera control IC. If you have any more good idea, don't hesitate to contact us on www.vipfixphone.com.
---
---
---
---
---
News for Wednesday 06 June, 2018
---
View all news for Wednesday 06 June, 2018 on one page
---
---
---
Recent News
---
---
---