Description
3 in 1 Digital Multi-function USB Tester USB Multimeter for Mobile Phone Power Voltage Current Capacity detecting and USB Charger Testing

Input USB : RTZ, Reset button, press it three seconds will reset

Out USB : 

Voltage: 4V-20V ( 1% accuracy )
Current: 0-3A ( accuracy of 0.4% )
Battery Capacity: (0-99999mah)
Working time: (0-99Hour)

The working time and capacity have memory function when power off.
Package List : 

1 x 3 in 1 USB Charger Tester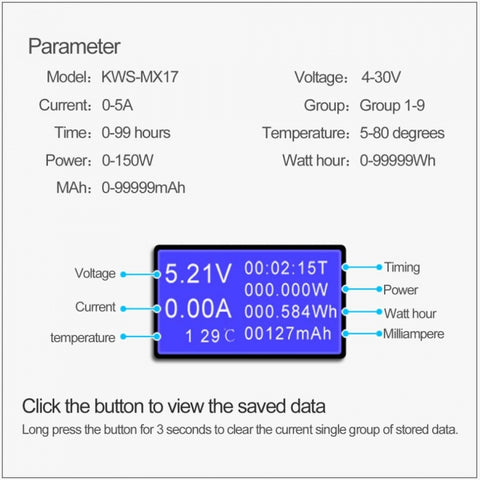 Payment & Security
Your payment information is processed securely. We do not store credit card details nor have access to your credit card information.